The Folding Society
London to Brighton by Brompton 2006
By Les Roberts
---
The London to Brighton ride is an enormously popular event in the UK now. For 2006, Brompton encourageded a group of riders of their popular folders to take part. I didn't count the number of Brompton riders but I think there were about 30 sporting the team Brompton colours kindly supplied by Brompton. Having met near the tube station we were waved off by "The Queen", it may have been a double (!), at about 9:30. As usual the road was very crowded and the first ten miles were a stop start affair. I rode the main part of the ride in the company of Richard on his lightweight two speed. I was very impressed by his and the bike's climbing abilities. I believe more than one two speed rode up Ditchling, which in itself is an achievement, but the road being so crowded it is even more difficult. I walked Ditchling!!

The only thing that spoilt the day was a few accidents, the reason I gave up doing the ride before.

Brompton got us back by coach to the start, but it was a long day I didn't get back until 10:00pm.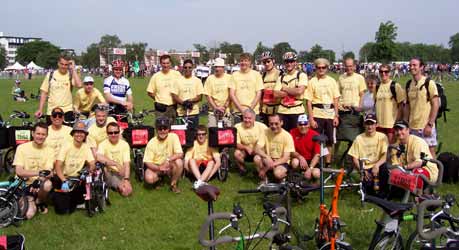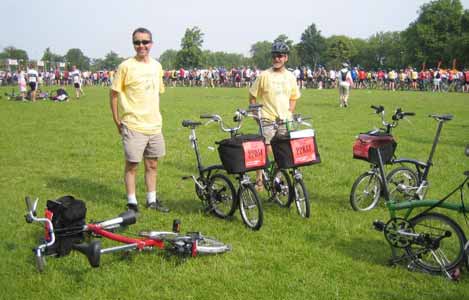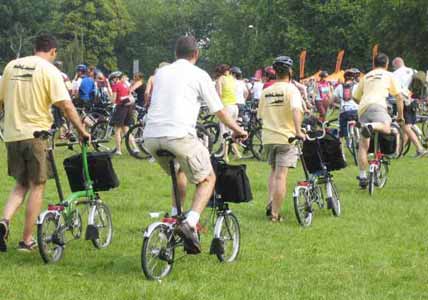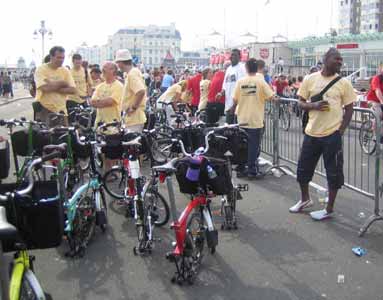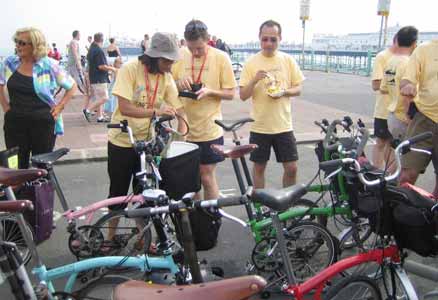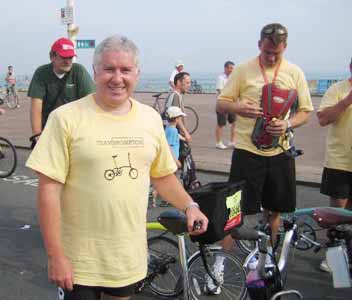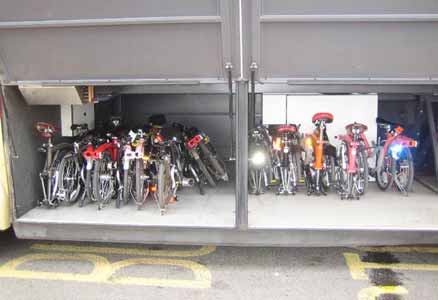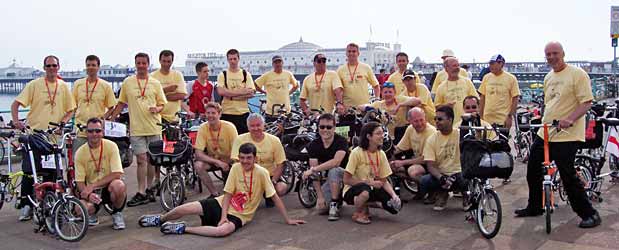 The first and last images above were supplied by Emerson Roberts of Brompton, the rest are by Les Roberts.
---
Folding Society home page | Return to event reports page
---
Copyright ©2006 Les Roberts & photographers
Last updated: 25 June 2006